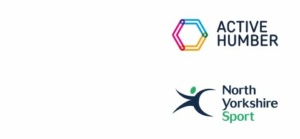 Workshop outcomes:
By the end of this workshop, delegates will be able to:
Understand the importance of financial sustainability
Understand the principles of good financial management to aid financial sustainability
Have gained an understanding of different income generating models for clubs
Established SMART financial objectives linked to what your club wants to achieve
Eligibility
Delegates must be:
a minimum of least 16 years of age
able to communicate effectively in English
representing an English club or organisation.
Online requirements
In order to access this workshop online, delegates will be required to:
Have access to a laptop or tablet. A smartphone device is accepted but functionality can be limited. The device must have access to a microphone as the sessions will be interactive.
Have good WIFI access
Have access to an environment with limited distractions which is conducive to learning
Be able to log into the workshop 10 minutes ahead of the designated start time.
If you have any additional learning needs, please let us know when registering for the workshop so we can