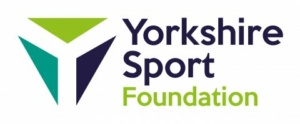 Up skill primary teachers to be able to lead the delivery of high quality primary school PE.
The qualification is an effective use of the physical education and school sport premium funding; by up-skilling primary school teachers it will ensure a sustainable legacy which will impact on children and young people.
Level 6 Certificate in Primary School Physical Education Subject Leadership
This is a recognised qualification to improve the overall leadership and management of the delivery of the physical education curriculum within primary schools. The aim of this qualification is to enable subject leaders to support and upskill other colleagues in teaching the physical education curriculum. On successful completion of this qualification, delegates will be able to advocate, articulate and lead physical education to achieve whole school improvement.
Primary or Secondary QTS ONLY
Equivalent to: Bachelors degree and graduate certificate (4 credits)
Guided learning hours: 18 (over 2 days)
Independent learning hours: 20
Session 1 : Friday 17 June 2022 – 9.00am – 4.00pm (Face to Face)
Session 2 : Thursday 23 June 2022 – 9.00am – 4.00pm (Face to Face)
To Book: Please select your ticket from the options below.