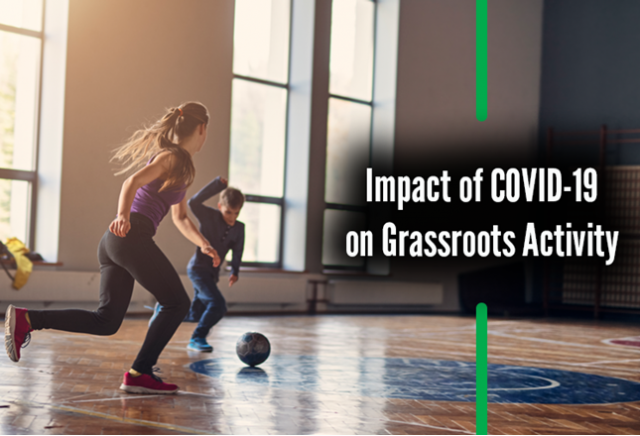 The last year has been incredibly tough for community clubs. Lockdowns, restrictions and social distancing has seen many temporarily close or struggle to deliver their much-loved activities.
To understand the current landscape of grassroots physical activity, the Alliance has teamed up with Sheffield Hallam University on a research project that will enable us to gain insight into exactly what support the sector needs to get back on its feet.
By gaining an accurate picture of what has happened to the membership, income and operation of community clubs, we will be able to more accurately support the sector in our conversations with government and other partners.
You can view, complete and share the survey here.
What is the survey?
The survey forms part of the Save Our Sports campaign which is seeking to gain support for grassroots organisations so that we can continue delivering the benefits of physical activity for the long-term.
It has been developed with a view to produce an accurate, robust sector-wide understanding of the challenges our grassroots deliverers face both with restrictions remaining in place, and for their return to play in the future.
In effect, the purpose of this survey is to firmly establish the scale and scope of the 'need' grassroots organisations have because of COVID-19 restrictions.
Why is it important for as many organisations to respond as possible?
Every piece of primary research conducted is faced with the challenge of 'confidence'; how robust and reliable the findings it produces can be considered. This piece of research aims to use responses from grassroots organisations to build a comprehensive understanding of the scale and nature of the challenges they face.
This necessitates achieving sufficient responses from a wide-variety of organisations across all geographies; from town-based, traditional NGB affiliated, century-old asset-owning clubs; to rural non-competitive community groups using movement and games as part of a programme of activities for a dozen children.
Any gap in responses will inevitably weaken our sector's collective call for necessary support.
We are prepared to share findings specific to each organisation that helps to disseminate the work. By ensuring that an adequate proportion of organisations within your membership complete the survey, the more confidence you will be able to have in the findings.
This will mean your organisation will have a clearer understanding of your members' needs which will allow you to be more targeted and forensic in your response.
How long will the survey take to complete?
We expect this survey will take 15-25 minutes to complete. We appreciate that this is a substantial amount of time for which to ask. However, this time commitment reflects the detail we require to answer the questions the sector must address.
It also reflects the scope of ambition we have for this work. Please note, you will be able to save your answers and return to the survey provided you use the same device and IP address.
How will the information be shared?
We will aim to produce headline findings from the data collected in early March. As a minimum, we will provide each organisation that has helped in disseminating the survey with a dashboard of findings relating to your members and the activities to which they are associated with.
We will endeavour to provide anonymised raw data of respondents relevant to your organisations to allow for further analysis.
When is the deadline to complete the survey?
The deadline to complete the survey is midnight on Sunday 14 February.
For further information about this project please contact our Research and Development team at research@sportandrecreation.org.uk.
Article Source: Sport & Recreation Alliance