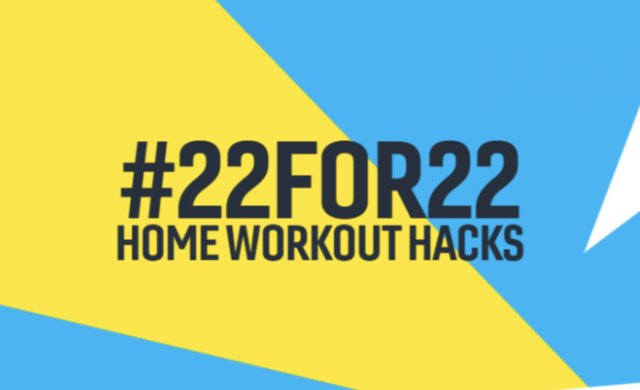 22 home workout hacks will be demonstrated by a line up of top athletes during lockdown!
This week, in partnership with Team England, we are proud to have launched #22for22 – a series of 22 home workout hacks demonstrated by a line up of top athletes during lockdown.
World champion gymnast Joe Fraser, para athletics legend Hannah Cockroft and Commonwealth medallist racewalker Tom Bosworth are among 22 elite English athletes taking part in #22for22, a video series that aims to encourage exercise at home as the country goes through its third lockdown.
#22for22, set up by Birmingham 2022 and Team England, features recognisable faces from different Commonwealth sports. Each will demonstrate a simple exercise which can be done from the comfort of home, including workouts that don't require equipment or that use items found around the house.
Shown over 22 consecutive days on Birmingham 2022 and Team England's social media channels, viewers can get involved by trying the exercises and are even encouraged to film and upload their efforts to social media.
"IT'S OFTEN THE SIMPLEST EXERCISES THAT ARE THE BEST FOR US."
Taking part in #22for22 is Tom Bosworth, a race walker for Team England who won silver at the Gold Coast Commonwealth Games in 2018. He said:
"We all know how important it is to keep our bodies and minds as healthy as we can right now but being stuck at home can be challenging. Even just a small dose of exercise every day will not only keep you fit, but it will leave you feeling energised and will do wonders for your mental health too.
"I hope that people see our #22for22 videos and feel inspired to move their bodies. Workouts don't need to be complicated, it's often the simplest exercises that are the best for us."
Article Source: Birmingham Games 2022