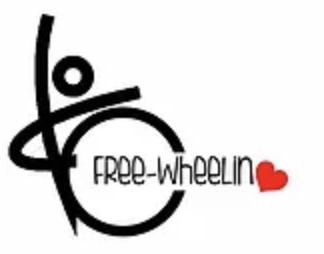 Freewheelin are an inclusive dance group who offer weekly classes based in Birmingham. Classes include styles from ballet and street to samba and the waltz!
Established in January 2017, Freewheelin is a Birmingham based inclusive dance company.
Freewheelin currently run weekly classes which are open to all: any age, ability and experience. They cover a variety of styles from Samba and the Waltz to Ballet and Street.
Run by Helen Mason (a WDSA qualified instructor) Freewheelin has gone from strength to strength in it's first 9 months having been invited to perform at the opening ceremony of the Birmingham Inclusive Sport Festival 2017.
Freewheein are always looking for new members so whether you have danced before, want to become more active or just want to try something new, come along and give it a go!
Originally they were a group for wheelchair users to take part in dance but they have since expanded and now cater for everyone whether they have a physical or learning disability and non disabled participants are welcome too.They run four online classes a week via zoom. Classes cost £5, email freewheelin@yahoo.com for more information.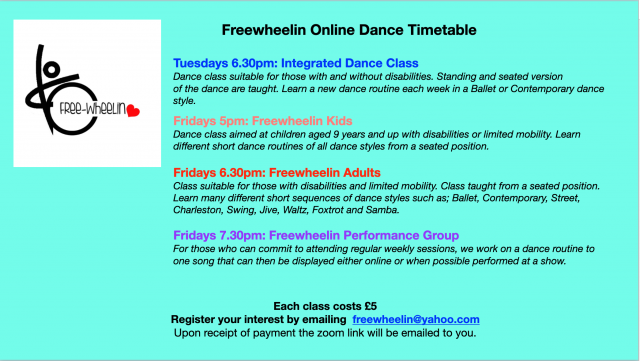 More information: https://www.freewheelindance.com/