Birmingham 2022 is proud to be partnering with Gi Group Apprenticeships, who will be delivering all apprenticeships in the run up to the Commonwealth Games.
It is looking for individuals who want to be part of the largest multi-sport event ever to be held in the West Midlands and have a passion, enthusiasm and commitment to succeed in the role.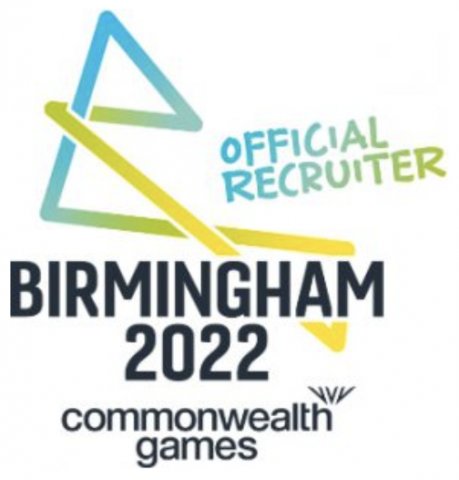 Apprenticeships give young people a fantastic experience in the world of work by combining theoretical training with hands on skills. This is delivered in workshops, virtual learning, online learning – and is fully supported with a pastoral team and subject matter experts. Apprentices earn while they learn and have the opportunity to start a career whilst doing so.
Each apprenticeship lasts for between 15-18 months and will result in a superb, fully recognised qualification to start their future the way they want to.
To join us on this exciting journey, we are looking to recruit participants to complete a Level 3 apprenticeship in business administration. This is a full-time position based at our office in Brindley Place, Birmingham.
Successful applicants will work in different areas of the organisation including venue development, procurement, workforce, sport and security.
The responsibilities of the role are to support and engage with different parts of the organisation and interact with internal and external customers. With a focus on adding value, the role of business administrator is to contribute to the efficiency of the organisation, through support of functional areas, working across teams and resolving issues as requested.
The business administrator is expected to deliver their responsibilities efficiently and with integrity – showing a positive attitude. The role involves demonstrating strong communication skills (both written and verbal), and adopting a proactive approach to developing these skills further.
The business administrator is also expected to show initiative, manage the priorities of the role and their own time, demonstrate problem-solving and decision making skills, whilst playing an important support role with our organisation.
To apply for the role, you must be computer literate and have at least a grade C (4+) in English GCSE and a Grade D (3+) in maths. The application process is simple and involves candidates completing a guided application procedure. Applications will then be reviewed, and successful applicants will be invited for an interview. There is also plenty of help and advice on our website, including tips on the application and interview process.