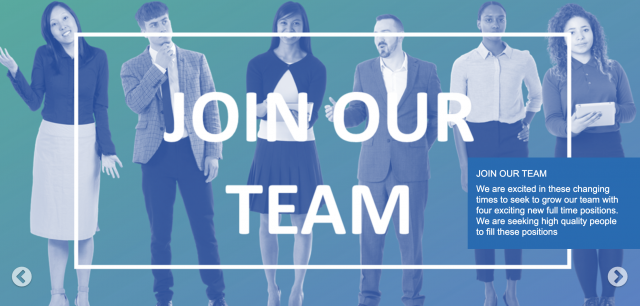 Sport Structures have a various of job opportunities available which may be of interest to individuals within your area:
Click on the roles to apply!
So, why work for Sport Structures?
They asked their staff about what it's like to work for Sport Structures and they came up with the following:
A unique organisation – We offer the opportunity to work with multiple clients from different areas of the sporting landscape, from NGBs to private coaching providers. This a great experience to adapt and learn varied skills in an ever changing environment. We also have the opportunity to impact on projects and people nationally as well as locally and regionally. Our work can be challenging but also exciting as we can make a real difference.


Variation – Rarely two days are the same due to the diversity of the projects and the clients we work with. This also allows us to develop expertise and solutions!


Flexible working – We have a flexible working conditions to get the best out of people, creating a happy workforce.


Our culture – We are defined by our values and this influences the way we work. We have a positive office environment and a friendly team. We hold regular staff meetings so keep our strategy on track and we often socialise to catch up on general chit chat!


Understanding of role and responsibilities – We have clearly defined roles and responsibilities and are clear of our purpose and what we are trying to achieve. We are encouraged to work cross departmentally too which has helped us to understand each element of the business. We are employed to do a job and left to get on to do it which gives people the freedom to take responsibility and showcase their skills. It allows staff to feel like we are able to make a difference.


Solutions not problems – Instead of focusing on blame we always look at how we can improve to get better.
As stated above, we also consider requests for flexible working upon hiring. For most roles, the following types of flexibility are usually possible: flexible hours, compressed hours and working from home. Please check out our vacancies below.