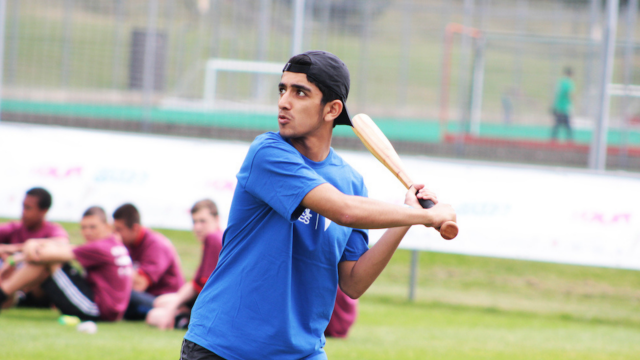 Primary schools in England will benefit from better PE lessons and improved sport opportunities next year
£320 million PE and Sport Premium will help schools prioritise physical activity with education, as schools build back better from the pandemic
Schools to carry forwards underspends of PE and Sport Premium and prioritise longer-term physical recovery
Primary school children in England will benefit from higher quality PE lessons and better sport opportunities, the Education Secretary has announced today.
Backed by a £320 million investment, the PE and Sport Premium will encourage children to play more sport, increase their social skills, and improve their physical activity after lockdown. Schools will also be able to improve the quality of their teaching and make longer-term, sustainable changes to their lessons.
Education Secretary Gavin Williamson said:
"I am pleased to announce that we will continue to fund the PE and Sport Premium next year, so primary schools can continue to prioritise children's physical wellbeing alongside education recovery.
"Children's physical health has never been more important, and I am proud that this investment will build on our actions across government to support this activity – including through our School Sport and Activity Action Plan, and our £10.1 million investment helping school sport facilities and swimming pools."
The funding, for the next academic year, can be used by schools alongside any money leftover from the PE and Sport Premium grant this year or last. These underspends can be used by schools until 31 July 2022, and will help them to prioritise physical activities, sport and physical education with mental health and wellbeing support, or education catch up and tutoring.
Sue Wilkinson MBE, CEO of Association for Physical Education, said:
"The Association for Physical Education is delighted that the Primary PE and Sport premium will continue for an additional year, and that schools will be able to carry over any underspend. This will enable schools to plan for sustainable solutions to ensure that all their children will be able to access high quality PE and physical activity. Now more than ever, it is critical that we place PE front and centre in schools, to prioritise all children's physical, emotional, social and cognitive wellbeing and development – and we believe schools will be a key driver in achieving the best outcomes for all."
Further information can be found at :
PE and sport premium for primary schools – GOV.UK (www.gov.uk)
If you require any additional advice and guidance on the use of the PE and Sport Premium funding in your school, then please contact
Jayne Piller – jayne.piller@sportbirmingham.org; 07966 216133