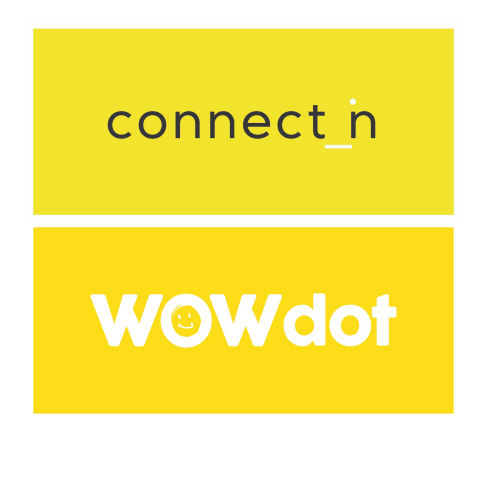 Sport Birmingham are proud to be supporting the Connect_In campaign to support 1,000 families who have fallen victim to "digital poverty". This campaign has been set up by a community interest company Wowdot CIC along with Birmingham's Child Poverty Action Forum in partnership with a number of local organisations with the aim of supporting disadvantaged young people, to achieve their potential.
In a multi-partnership approach, key partners such, social enterprise Repc Ltd, Millennium Point and Aston Villa Foundation have come together to ensure that the most disadvantaged families are receiving the help that they need by providing them with FREE refurbished laptops and connectivity.
Through our work, focused on improving children and young people's lives through sport and physical activity, Sport Birmingham are committed to ensuring that the most disadvantaged children are able to access opportunities to remain physically active in the ever-increasing virtual world. Since March 2020 there has been a shift in the way that sport and physical activity is delivered to ensure that it falls in line with ongoing restrictions. Much of this shift has seen an increase in virtual activity classes and sports challenges. While this move by the sector has been commendable, it has further evidenced that there is a major issue of "digital poverty" across Birmingham.
Qasim Majid, a Board member of The Child Poverty Action Forum and CEO of Wow Groups of Companies, and founder of Wowdot CIC who initiated the idea said: "We understand that the closure of schools has been challenging for all young people. However, those from the poorest families are suffering considerably; due to digital exclusion, social isolation, and a lack of mental stimulation. The issue of digital poverty has been present far longer than any pandemic; however, lockdown has certainly painted a deeply saddening picture of what the future of these young people could potentially look like, if we don't step in to help now. In light of this, I'm delighted to have the opportunity to work with The Child Poverty Action Forum and offer support, where I can. They're an incredible cause and it's no surprise that collectively, we've already gathered so much support, for this campaign".
The Child Poverty Action Forum believes that no young person should have to suffer as a result of digital inequality. This is a belief shared by Sport Birmingham and aligns with our work to tackle the inequalities that exist and that have a detrimental effect on people's ability to lead an active and healthy lifestyle. The Chartered Institute for IT reported that: "Closure of schools has exposed the digital divide leaving poorer children unable to access learning." (Source: https://www.bcs.org/more/about-us/press-office/press-releases/closure-of-schools-has-exposed-the-digital-divide-leaving-poorer-children-unable-to-access-learning-teachers-tell-institute-for-it/
James Grinsted, Senior Partnerships Manager at Sport Birmingham, commented "Through our partnership work, we have identified that virtual sports activity is being accessed by
many young people and families, but this access is disproportionately low in areas of highest deprivation with families unable to access content due to lack of technology and connectivity. We are therefore proud to partner with the Connect_In campaign to enable more young people and families in the most disadvantaged areas of the city to access technology that supports them to lead an active and healthy life."
Research claims that over a third of working-class parents are unable to afford a computer, laptop or tablet for their children so that they can access the internet at home. This, in turn, has detrimental effects on the ability for these children to stay connected, access online sporting and physical activity offers, and realise all the benefits that being active can have on physical, mental and social wellbeing.
To find out more about The Child Poverty Action Forum as well as how you can get involved, donate and contribute towards bettering the lives of some of the poorest young people in the city, please contact Qasim Majid Qasim@wow-group.co.uk
A Go Fund Me Page has been set-up for anyone wishing to support this campaign further: www.GoFundMe.com/connectin
For further information about Sport Birmingham's work focused on improving the lives of children and young people through physical activity and sport then please contact James Grinsted james.grinsted@sportbirmingham.org