Sport England last week (28 April) released data from the Active Lives Adult Survey for the period mid-November 2020 to mid-November 2021. Adult Active Lives is published twice a year and gives a view of activity levels of people across England.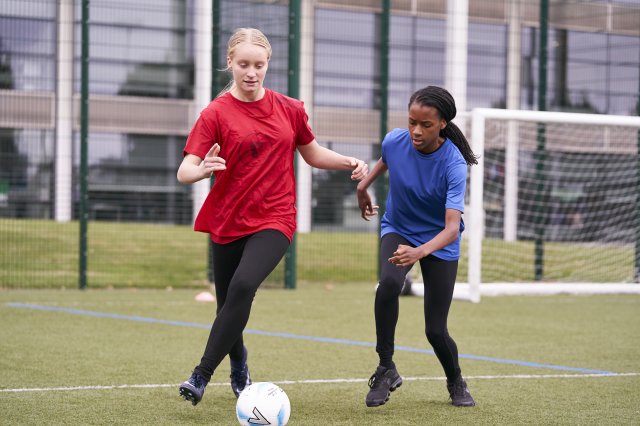 In summary:
Activity levels for adults are slowly starting to recover following large drops caused by COVID-19 pandemic restrictions.
Between November 2020 and November 2021, 61.4% of the population were active, and 27.2% were inactive in England. The recovery really started from mid-March 2021, with a rise of 3% of the population getting active compared to the previous year.
Compared to the England average, activity levels in Birmingham are lower (54.5% active) and inactivity is higher (31.7% inactive).
The number of people participating in team sports increased after restrictions began to ease, with a 2% increase in football participation from mid-July to mid-September 2021, and 0.3% increases in cricket and basketball across the same period.
The data also shows a concerning decline in the number of people volunteering in sport and physical activity, with 3.1 million fewer adults giving up their time to support the sector compared to 12 months ago.
The data highlights that physical activity levels are still well below pre-pandemic levels and also highlights that the pandemic has widened existing inequalities – particularly for the least affluent, Asian people, disabled people and people with long-term health conditions. For example, activity fell 4.4% in the most deprived areas (IND 1-3), compared to 1.2% in the least deprived areas (IMB 8-10).
This is why our five year strategy, Uniting Birmingham, has a strong focus on tackling inequalities, and why we are working and supporting investment where need is greatest.
Birmingham 2022 Small Grants Fund
Sport Birmingham and its Partners are working alongside Sport England to deliver the United by Birmingham 2022 awarded Small Grants Fund. The funding will support sport and physical activity to become more accessible to those in local communities around the City. Sport Birmingham will be prioritising projects that can show that they are working together with inactive groups, or adapting activity to become more inclusive and welcoming. Click here to find out more and apply for Birmingham 2022 Small Grants funding.
Read the full Active Lives Adult Survey November 2020-21 Report.
A full list of reports, tables and technical documents can be found here.
More information: https://d1h1m5892gtkr7.cloudfront.net/s3fs-public/2022-04/Active%20Lives%20Adult%20Survey%20November%2020-21%20Report.pdf?VersionId=nPU_v3jFjwG8o_xnv62FcKOdEiVmRWCb