For Bike Week 2021 we wanted to spotlight a local organisation, Parkride. Parkride offers cycling sessions all ages of people, with all kinds of experience of being on a bike.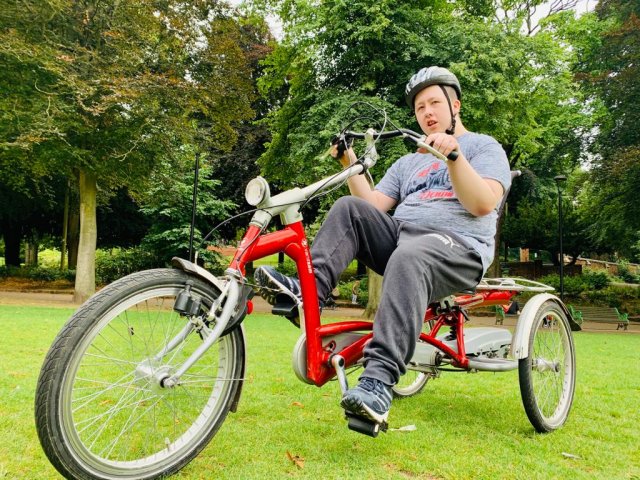 Cycling remains a great way to keep fit and active and is a good way to boost immunity, it's also fantastic for your well-being. This is the reason why we wanted to spotlight Parkride, as they are offering many different activities during Bike Week but will also be at Birmingham Inclusive Sports Festival.
We spoke with Steve Bradley, Health & Wellbeing Coordinator for Parkride to gain more of an insight.
What does your organisation do?
"Parkride provides accessible cycling sessions for all ages of people, with all kinds of experience of being on a bike. The project has an incredible fleet of adapted bikes, for children and adults, as well as standard 2 wheelers that other family members can use.
Essentially the project just wants to see people out on bikes, but we realise not everyone is comfortable and confident on a traditional 2 wheeler."
What your plans for bike week?
"During Bike week, the team will be out at various locations running what we are calling 'Tri-Cycle' events, this is a chance for people to get out on a bike at parks near to them! By taking some of our fleet of adapted bikes, we are trying to remove some of the barriers that some families and people with disabilities face when trying to cycle.
The week will be a great opportunity for Parkride to help more people get onto a bike, whether that bike has 2 or 3 wheels or has someone pedalling alongside you!"
How does cycling help with your health and wellbeing?
"We have some amazing feedback from cyclists of all ages that cycle with us, for some just being able to cycle at their own pace with friendly supportive staff makes their day.
For more adventurous cyclists, going off and exploring parks in small groups with staff provides them with an opportunity to take in the noises, smells and colourful sights of some of the many parks and open spaces we have in the Midlands.
Taking in peoples surrounding, connecting with others and being active are just a few of the ways how this project has helped peoples health and wellbeing."
To find our more about Park ride sessions please visit: https://midlandmencap.org.uk/parkride/
0121-442-2944 or Parkride@midlandmencap.org.uk