The Racecourse Association has commissioned pan disability access audits across British Racecourses to identify areas where the raceday experience can be enhanced to support disabled racegoers.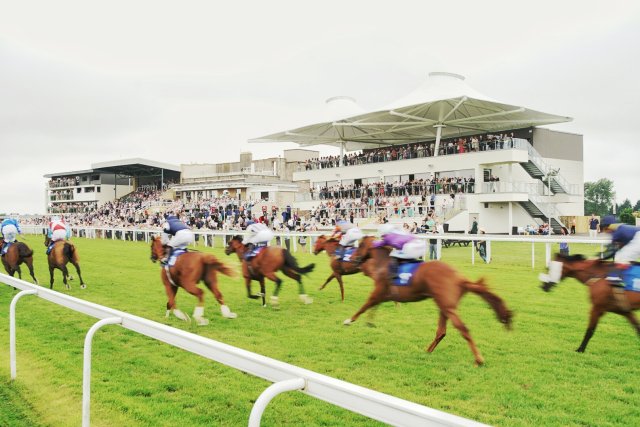 Racecourses that have opted into the project will receive an audit of the raceday experience in its current form plus a detailed site audit to identify areas which can be developed to support racegoer accessibility. Following these audits, the RCA will work closely with racecourses to implement the findings whilst disseminating best practice from other relevant sectors to maintain British racing's commitment as a sport for all.
The project has been funded with a grant from the Racing Foundation plus contributions from the participating racecourses, demonstrating their commitment to enhancing accessibility.
Following a detailed tender process, the RCA selected Level Playing Field and LiveTourism to conduct the audits. Level Playing Field is a leading organisation in customer accessibility in sport having worked extensively with football, cricket and both rugby codes in Britain. LiveTourism, an existing partner of the RCA with the Quality Assured Racecourse Scheme, provide a sector-leading service in assisting sports with raceday experience programmes. All assessors working on this project are NRAC accredited and offer an authentic view of the raceday experience with their own experience of disability.
Subject to relevant Covid-19 restrictions, assessments will commence shortly and will run over three years.
Paul Swain, Raceday Experience & Communications Manager at the RCA, commented: "The RCA is delighted to share news of this exciting project which will help racecourses to offer the best experience possible for all racegoers. We are grateful for the unwavering support of the Racing Foundation and our member racecourses in making it happen.
"The RCA has been working to deliver this for some time and it represents a significant project as part of our commitment to diversity and inclusion. We will work closely with Level Playing Field and LiveTourism over the duration of this long-term project to enhance racecourse accessibility and ensure that racing remains a fantastic day out for all customers."
Owain Davies, Chief Executive of Level Playing Field, commented: "We are delighted to be involved in this project. Horseracing is one of the most well attended sports in the UK and a significant number of racegoers are likely to be disabled. It is important that they have an equal experience and working with the racecourses that have signed up to the project will help them to make improvements that will further drive better access and inclusion for disabled racegoers."
"We are looking forward to working closely with the RCA, LiveTourism and Racecourses themselves as a part of this long-term project."
Mandy Lane, Chief Executive of LiveTourism, commented "We have been working with the RCA since 2019 to support racecourses in developing and improving their customer experience.
"It is vital that all entertainment venues prioritise the improvement of accessibility and we are extremely pleased to see the focus and commitment the RCA and the Racecourses are placing on delivering the best possible experience to disabled customers."
Rob Hezel, Chief Executive of the Racing Foundation, commented: "At the Racing Foundation we truly believe that racing is everyone's sport and disability should not be a barrier for those wishing to enjoy the raceay experience.
"By awarding a grant of over £200,000 to the Racecourse Association to carry out the accessibility audit we hope to be a catalyst for racing to become accessible to all."