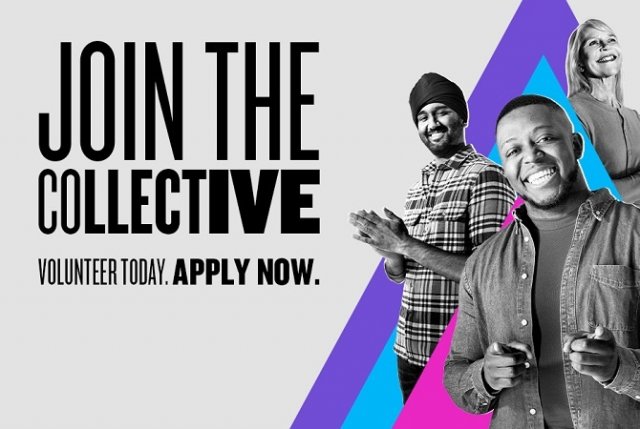 Applications to volunteer at the Birmingham 2022 Commonwealth Games open on 1 June 2021.
Birmingham 2022 are looking for more than 13,000 spirited, dedicated and dynamic volunteers to be the heartbeat of the Commonwealth Games, a community of passionate people coming together to help deliver the biggest sporting and cultural event Birmingham has ever seen.
As part of the Commonwealth Collective, you'll be the public face of Birmingham 2022, the heart and soul of the Games experience for athletes, officials, spectators, and a global audience of more than one billion.
Your time and dedication will be rewarded with a unique chance to learn new skills, meet new people, and make memories to last a lifetime.
The volunteers will say the first hello and final goodbye, with roles as diverse as the people we're looking for. Birmingham 2022 need drivers, first aiders, meet and greeters, venue preppers, kit carriers, courtside assistants, and everything in between to help keep the Games running smoothly, right across the region.
Whether you've got specific skills and years of experience or have never volunteered before, there is an opportunity for everyone. Training will be provided and prepare you for this once-in-a-lifetime chance.
So, if you're over 18 by 1 January 2022, eligible to volunteer in the UK, can speak and read English or communicate using British Sign Language (BSL), and can commit to at least eight shifts during the Games in July and August 2022, Birmingham 2022 want to hear from you.