Join the Movement
We passionately believe people should get and stay active. There's much we can still do – running, walking or cycling outside, or working out at home with free online tools.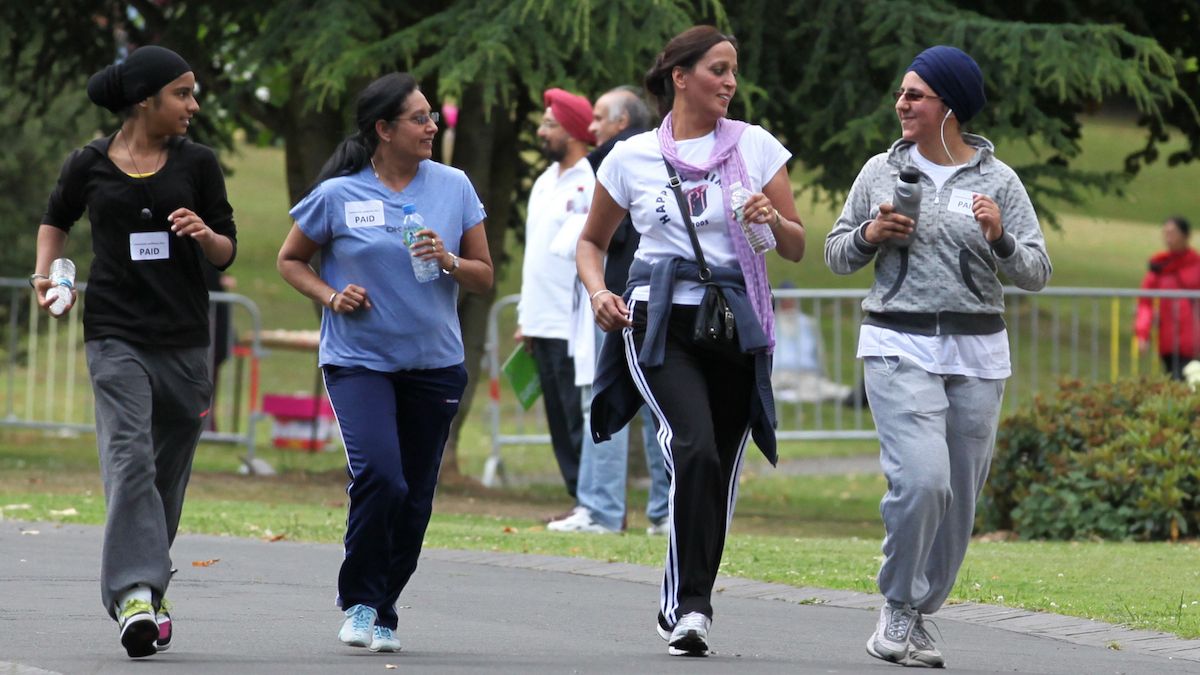 #BhamJTM Toolkit
Sport Birmingham are calling on the city's activity providers, clubs and community organisations to get involved in Join the Movement.
To help inspire and motivate the people in our communities to continue to be physically active by any movement ( ie cycling to work, walking to the shops, dancing in your room, doing an online workout) we have created the #BhamJTM toolkit.

Click Here to download ready-made images for Facebook

Click Here to download ready-made images for Instagram
Click Here to download ready-made images for Twitter
Send any questions to info@sportbirmingham.org or Tag us on social media @sportbirmingham using the #BhamJTM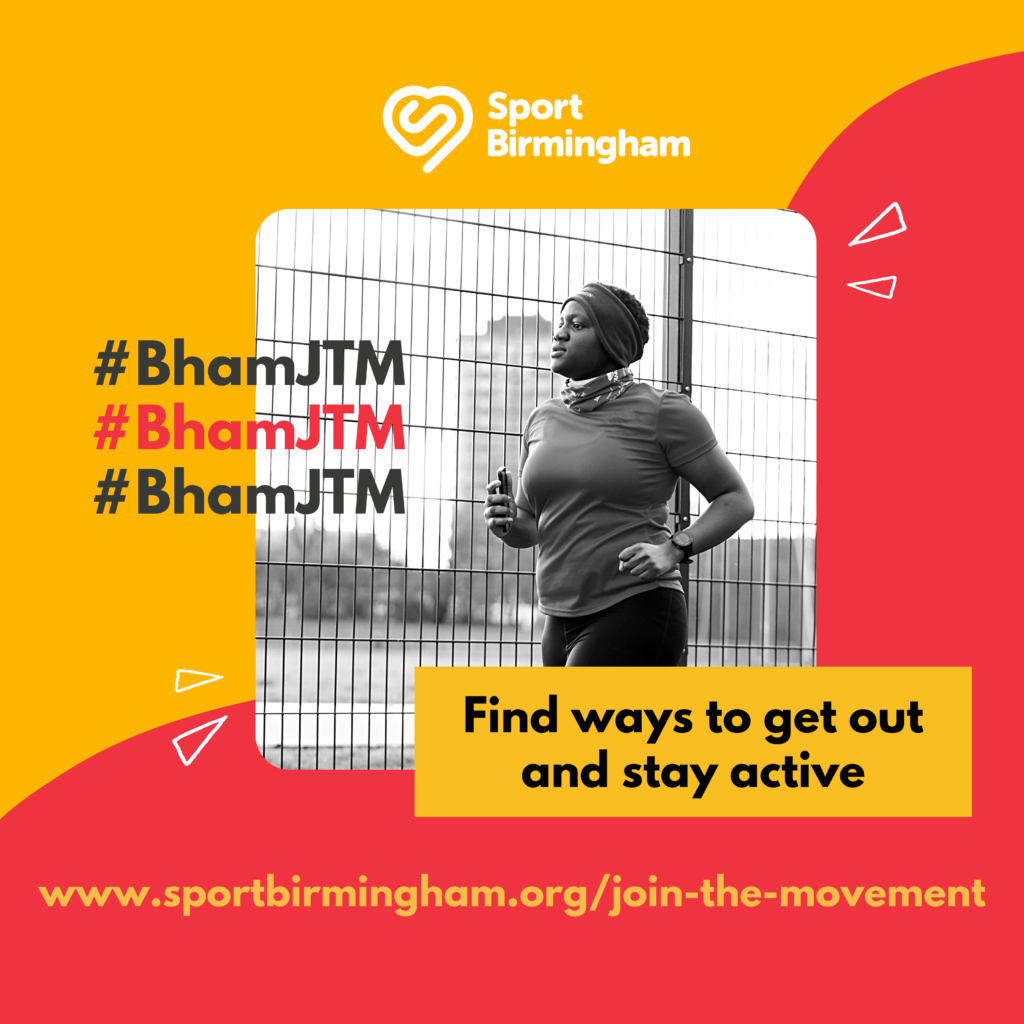 About Join the Movement
Helping you to find great ways to get active

Find an online class: Find an online exercise class using our live activity timetable. Search for free and paid-for classes for all ability levels, including yoga, high-intensity interval training (HIIT) and dance.

Get active at home: Find free online content and things you can try from the comfort of your own home, whether you're on your own, with the kids, or looking for something a bit different.

Get active outdoors: It's not always easy to find the time to step outside and get active, but there are lots of simple ways you can combine the outdoors with activity.

Feel inspired: Find activities and inspiration targeted at women of all ages.

Ways to move: When you're managing a health condition at the current time, being active is about finding what works for you, as well as what's in keeping with the latest health advice.

Click here to find ways to move that might suit you depending on how you're feeling, where or how you like to move, and more.

Getting started: We understand that if you're new to getting active it can feel a bit scary. Here are some ideas and advice on getting started and feel the physical and mental benefits that even small increases in physical activity can bring.