Volunteer stories
From coaching activities to event support, meeting and greeting to making refreshments, there are many roles that suit anyone's skills or interests and are essential to ensuring community sport and events can continue to thrive!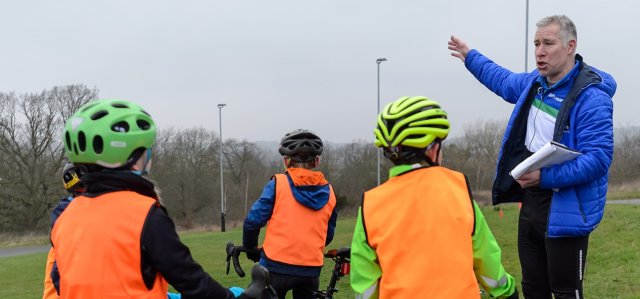 Students from The University of Birmingham

Thu, 11 Jun 2020

The following research has been carried out by students from the School of Sport, Exercise and Rehabilitation Sciences at The University of Birmingham. Sport Birmingham support community organisations and sporting events across the city, with the recruitment, training and deployment of volunteers.

The aim of the research was to explore future strategies for engaging volunteers and identify opportunities for organisations, events and sectors to collaborate on deployment and retention.

The video below highlights the findings of the research.

Retention

Volunteers are fundamental to society as many organisations rely on their time and efforts to be successful. This research is in collaboration with Sport Birmingham.

Sport Birmingham identified that improving retention practices could help remove strains that NPOs are often subject to. This including a lack of funding, which is often subsequently spent on recruitment and training of new volunteers.

Transfer

In 2017/18, 20.1 million people volunteered in the UK, highlighting the large-scale of volunteering. Sport Birmingham identified this as an opportunity to explore how volunteers could transfer across the community, cultural and sport sectors, discussed as volunteer transfer. However, a limited understanding of the benefits and ways to promote volunteer transfer provides scope for this project, to explore the desirability and feasibility of volunteer transfer in Birmingham.

Downloads
A day in the life of a volunteer groundsman

Thu, 04 Jun 2020

Bernie, a player, coach and committee member at Kings Heath Cricket Club for over 10 years, has recently taken on another voluntary role at the club as groundsman during the Covid-19 pandemic. He shares is experiences over the past 10 weeks and the motivations that have led him to being so heavily involved at the club.

How did you get started volunteering and what motivated you to first get involved?

I first got involved at the club as a helper, my daughter had shown an interest in cricket and when she joined the club I found myself getting involved and supporting the sessions. As a teacher by trade it came very natural to me engaging with the children and as I was bringing my daughter to the sessions it made sense to offer my time to help out as well.

The skills I had gained from my work life were completely transferable to coaching, so when I was asked if I would be interested in becoming a coach I jumped at the chance to get qualified. I was already taking responsibility for some of the non-cricket aspects of the session, so the qualification gave me the confidence to really get stuck in and support the development of girl's cricket at the club.

Of course it helped that my daughter was involved but I've always been passionate about supporting young people and coaching gave me another opportunity to do this.

So how did the groundsmen role come about and how does it differ from your other voluntary roles?

I've now retired from teaching and although could have continued, I feared burn out and wanted to do something different for the next 10-15 years that would enable me to have a more relaxed quality of life. My passion for cricket got me thinking about what could I do next and I started exploring how to become a groundsman over the winter. I had anticipated assisting other groundsmen to learn more about the trade but when Covid-19 struck an opportunity arose to step into a role that would otherwise be unfulfilled.

Many clubs like ours have been affected financially by the pandemic and it left us unable to pay contractors across the organisation. Being involved on the committee already I was well aware of the challenges we faced and also the investment that had gone into the facilities in the off-season. I was determined that this investment was safeguarded and more importantly I wanted to ensure the facilities would be ready for our members to use when we got the green light to restart (we are still waiting!).

The role is completely different to anything I've done before. I have complete ownership of what I do, how many hours I put in and ultimately the end product. I will eventually be accountable to the club to ensure we have pitches to play on but at the moment I am my own boss. Learning along the way, developing my skills and understanding the science behind growing grass (yes there's more to it than just cutting it).

What impact has volunteering as a groundsmen had on you?

Firstly, volunteering has stopped me going crazy during the Covid-19 lockdown. I think I would have really struggled being stuck at home and probably started some sort of unnecessary projects in my own garden. I thought that I would enjoy the role but 10 weeks in and I am genuinely buzzing when I turn up to the ground.

There is something I find so rewarding about completing each task and seeing the progress that is being made on a weekly basis. I quite like being on my own in the fresh air and feel it has really benefitted my mental health having something to focus on away from everyday life. I go into my own bubble when I'm working on the ground and although there have been challenges with the work it really cheers me up seeing what I have achieved.

Getting a taste for the role now has confirmed to me it's a job I'd like in the near future – developing my skills and gaining practical experience will be essential to achieving that goal and the opportunity to volunteer at my own Cricket Club is one that I will always value.

Finally, can you tell us what volunteering at your Cricket Club means to you?

Being a part of Kings Heath Cricket Club, like many sports clubs, is all about community – yes, it is great to get praise and appreciation for the effort that I am putting into the ground but in reality I wouldn't put the time in if I didn't feel a part of this club.

There is a real sense of community from the juniors to adults, parents, coaches and everyone who gives up their time to run cricket (and other sports) at the club. It is fantastic to see people starting to use the facilities again and the pleasure they get from playing sport.

I feel very lucky to be a part of that and if the voluntary time I put in whether as a coach or groundsmen contributes to putting a smile on their face, then that is a great reward in itself.

More information

If you are interested in becoming a groundsmen or general volunteering at a cricket club near you check out the following websites:
COVID-19 response and Informal Community Civic Action

Thu, 04 Jun 2020

Helen, Chief Exec at The Project, shares her organisations experience of adapting to the Covid19 epidemic and how new learning could change their delivery going forward.

Can you tell us a bit about your organisation. Can you include some of the roles volunteers play in the delivery of your work.

The Project is a homeless prevention charity, it provides support to people who are homeless or at risk of becoming homeless, we do this by offering advice and casework on housing, welfare benefits and debt issues. We also run a crisis service this offers things like food, clothing, bus tickets and furniture grants.

Our volunteers mainly support our crisis service, they collect food donations, organise emergency food parcels, go shopping for clothing, pick up small bits of furniture. We also have volunteers who help us in the office with the administration side of the organisation, answering phone calls and welcoming visitors to our drop-in centre.

How has COVID-19 affected your work and organisation?

When the lock down was announced all of our advisers and case workers went to homeworking straight away, this was a challenge as we didn't have the technology in place, luckily we were able to get a phone system installed and IT systems set up, it has cost us quite a bit of money to do but it has meant we can carry on providing support to people who need it.

Our drop-in homeless service has had to stop completely, that has been very difficult as it supports some of the most vulnerable members of the community, we have been sign posting people to the Local Authority and to the emergency homeless provision that was put in place.

Have there been any new opportunities or new partnerships which have resulted due to the pandemic? Can you tell us about them – In particular, is there anything you're doing now that you might not have done before?

Yes lots. Straight away we were involved in the Covid-19 Community Response for south Birmingham. Northfield Community Partnership, NNNS, The Project, B31 Voices and the Northfield Stakeholders Group set up an emergency phone line for people in south Birmingham, we combined all our food resources and created a foodbank that has been supported by the local Councillors and volunteers. Street champions were recruited to help with prescription collections and wellbeing checks. We have set up new services to support families and created a new Babybank for essential items. The Northfield Stakeholders Group holds a weekly Zoom meetings to talk about issues the community is facing and come up with practical solutions, it's really amazing to see over 30 organistions all working together to support the community.

What's surprised you most about your work during the pandemic?

This is a difficult question, I think initially I was surprised at how quickly we all came together to respond to the crisis and how many people wanted to help. As time has gone on I am now surprised at how many people in our community have 'slipped through the net' we are seeing more and more people who have not received any support previously, in one way the crisis has helped us identify these people, we have been able to get the right support in place for them and their situations have improved dramatically.

I'm also surprised how much time I wasted traveling to meetings before the crisis.

It's Volunteers' Week this week. What tips would you give to Volunteers looking to support an organisation such as yours during this time?

There are so many ways you can help organisations and charities during this time and not all volunteering involves you leaving the house, even if you can't go out and volunteer you can spread the word about the support that is on offer, you can check on your street and your neighbors, you can call someone for a chat, there are so many ways people can get involved.

Also there is no minimum or maximum amount of hours you need to do, some people can only offer an hour a week and others can do five whole days, every minute is apricated and beneficial to us.

Our website is www.theprojectbirmingham.org Please visit to find out more of what we do or get in touch if you'd like to volunteer with us.
Managing Health & Wellbeing During Covid19 – Volunteering Your Way

Tue, 02 Jun 2020

On day two of Volunteers' Week the theme is Health & well-being, in this q&a we catch up with Alice our Community Projects Manager and Volunteering who has been volunteering her time to support the community during lock-down.

How long have you been volunteering and what motivated you to first get involved in volunteering?

I'm not new to volunteering and have been doing it for about 2 years, however the volunteering role I am doing at the moment, I started about a month ago.

With working from home and juggling my home life, my daughter's life and the general anxiety which lockdown has brought on, I found I needed something external to put my time to and I wanted to help those in need who were experiencing difficult circumstances.

What volunteering are you currently doing?

The role I do now involves collecting parcels, which have been put together at the community groups base and choosing the postcodes I am happy to drive to. I'm happy to go right across the city, to parts I'm not so familiar with as well as parts I know well. I plan a route when dropping multiple deliveries and every person who comes to the door are so grateful for the time you've taken to get to them.

What impact has volunteering had on you?

This volunteering has really helped my state of mind and wellbeing; when I feel my mood is dropping, I often find I need to feel practical and to reboot myself. The volunteering does that for me and in a different way to how I feel when talking on the phone or sitting at my laptop; it's physically practical. I get to see parts of my home city I've not known before and for every different household and home I encounter, every greeting has been the same; one of huge thanks and warmth. As you can imagine this gives me a huge sense of wellbeing knowing that they have something of what they need and I've helped get it to them. I also get a bit of a work out from it…especially if there's stairs.

What's surprised you most about your volunteering experiences?

I would have to say that I am not easily surprised and certainly not naïve to the hardships in life, but this volunteering has ensured that I remember and that I see first-hand the reality of some quite difficult living situations. Whether that be multiple occupancy households all trying to isolate from each other, or families living with no outdoor space and the difficulties that can bring or to people living on their own and missing out on human interaction – If there's one thing which hasn't surprised me, it's the solidarity that people have shown in helping others where needed and giving when they have and others do not.

If someone was thinking about volunteering, what would your advice be to them?

For me volunteering is very personal and has to fit within my comfort zone and my own abilities. If someone asked me for advice, I would say be honest with what it is you want to get out of it and what your limitations are; we all have them and it's perfectly ok to say when you're not up to a role or if something doesn't suit you. Keeping this in mind it's good to enquire about a role and all its duties before taking it on, ask as many questions as you need and remember that if something doesn't fit you can ask to change or try something new. Equally you might find out about other roles whilst you are volunteering, don't be shy to ask about them and spread your wings, you will likely learn new skills and meet some interesting people from different walks of life.

I volunteer to give back, and that improves my mental health, my physical health and overall wellbeing. There are many reasons to volunteer and give your time freely, but whatever it may be, you are likely to come away with feelings of self-worth, achievement and a smile on your face…what better reason to go volunteer.
Supporting the Next Generation of Volunteers: April's Story

Mon, 01 Jun 202

April started out on her current path through volunteering herself at Holford Drive Sports Hub where her son's play scheme was held. One day, when dropping him off, April asked if they needed any help and it started from there; initially taking the registers and then getting more involved with helping with the children and supporting the running of activities outside.

It is through this that April met the M.A.D. team, and it wasn't long before April proved her value and was offered paid work with them to continue her support of the summer programme. April's role expanded, and she became part of the 'Happy Healthy Holiday's' project team, providing healthy food, physical activity and social opportunities for children during their 6 weeks' holiday.

As part of the project April took on a supervisor role, delegating to the young volunteers, leading administration to ensure the registers were completing and that everyone was doing the tasks they'd been set. April often found herself dealing with incidents or 'fallings out' among the volunteers as she could relate to individuals and help to resolve issues, along with ensuring everyone's safety.

April started to take on a more important role as a mentor and guide to the volunteers, who were experiencing their own journey through learning and volunteering. April was able to recognise some of the anxieties and the lack of knowledge the young people had. They exhibited behaviour such as being shy, or a bit laid back, not wanting to help or get involved, but April helped them get over their hurdles of not always knowing what to do, and they responded positively and listened to her advice.

With her own large family, April lives her life surrounded by children and young people. Since working as part of the the M.A.D. programme, April has come across a few children and young people with confidence issues and finds herself being more connected to her work than she ever has been before. An example of this is when April made a connection with a young lady the previous day, and had messaged her offering good luck and positivity due to knowing that she had some problems with peers at school. Actions like this is what has inspired April to get into Mentoring and to start working more within youth work and outreach.

"…A lot of them [the young volunteers] want to come back and gain more training. And now they can see a career in volunteering and in youth work, teaching etc. which is really good for them! A lot of them leaving school got their exams and they're now looking at a future in something like this."

April had wanted to take this path before, but didn't know how to get started. Through volunteering, April gradually built-up her confidence, hands-on experience and discovered a route to set her on an exciting career path.

She has since gained new connections, skills and the knowledge so that she has the momentum to take the next step to explore future training and qualifications.

April wants to be a role model to the 23 young volunteers she worked with over the summer, showing those of them who want to have a career in youth work like herself, that they can with the right attitude, commitment and enthusiasm to get there.

Watch all the volunteers and Aprils journey last summer in the following video

For further information about the M.A.D programme and to get in touch with a member of our Outreach Team, please visit the following page.
M.A.D Birmingham – A Volunteers Story

Mon, 04 May 2020

M.A.D's first interaction with Renel, 22 years old from Acocks Green, was 10 months ago at Stockfield Park doing outreach work to get young people involved in the volunteer program with M.A.D and the Stockfield association. The M.A.D team already knew of Renel's hard work through his involvement with two of the programmes partners, FITCAP CIC and Oasis Hobmoor since 2018. Renel was already leading the male group at the park and the satellite club delivery in the area.

Renel was keen to be part of a youth led project so he could make an impact in his community. Renel says he wanted to volunteer and coach because "I enjoy helping kids when Sport4Life was here for me to keep my head down and made me enjoy playing football a lot more which made me who I am today knowing I could at least help other kids enjoy their dream of becoming a footballer in a good environment rather than in a bad one running the streets and getting into trouble."

Since then he has supported on the M.A.D project by

Helping redecorate the POD in Stockfield Park
Supporting community events
Delivering extra sports sessions at Stockfield Park

Renel always works to a high a standard when volunteering / coaching. Other volunteers and young people look to him for peer advice, knowing that he is always supportive.

He is well known by various organisations across East Birmingham for his outstanding contribution to community sport. With a passion for sport, Renel works as a PE teacher at Clifton Primary School and supports M.A.D projects twice a week as well as FITCAP and Oasis Hobmoor Communtiy Hub projects throughout the year.

Children and young people on the M.A.D project view Renel as a positive role model. He is looked upon as a mature and reasonable adult who constantly shows the ability to deal with challenging situations in a calm and considerate manner.

Renel says "if I wasn't with M.A.D it would just be me trying to learn about coaching kids in a school and just teaching my football session…M.A.D helps me to see more options in coaching. Working in the community with M.A.D has helped me use different coaching skills and help provide different types of support to children and young people. I am happy I found the M.A.D project"

During this current isolation period, M.A.D sessions, events and camps have all been postponed. Despite this, Renel continues to actively support his family and community . Renel states "…me and my brother started helping my mum and dad who are high risk during the pandemic. So I help them with getting shopping or medication that they both need at the moment. They can't leave the house so it is important that we do all the shopping for them."

Renel has also been supporting vulnerable children as a key worker at Clifton Primary School delivering and supporting physical activity sessions.

Renel's work ethic and success is a shining example of the commitment and skills of volunteers and coaches on the M.A.D programme – from practical skills to role modelling to developing trusting relationships with young people that allow them to have a positive experience.
Sam's Volunteering Journey

Tue, 14 Jan 2020

Sam's area of Bartley Green was lacking in any youth provision, so when MAD's programme of activity took place across the summer of 2018, there was a great response from the community.

Sam met Alison, heading up the programme, wanting to know what it was all about and quickly got involved. But as the six weeks was coming to an end, Sam wasn't satisfied with them packing up and heading off…

"I felt like a carrot had been dangled then taken away and I thought, I'm not having that, I want more! So that's how it came about…me being stubborn and wanting something for the kids…"

…So Nukez Youth Club on Lung Nuke Road was created, with a push from Sam and the local Mum's, they immediately had children through the door, attending every week.

As someone who hadn't been a youth leader before, we wanted to know what sparked Sam into creating and performing the important volunteer role she now plays.

"Personally, MAD has given me the confidence to run the youth club and it's helping me change as a person, I'm calmer and less quick to snap. I've got a lot of pride for our community now, whereas I didn't prior to this. I feel like we're trying to help the kids and the parents."

Speaking to Sam it increasingly comes across that this isn't just a youth club she's running, but a community hub. Having recognised the needs within her community and wanting positive change for those growing up in the neighbourhood, Sam spoke up and got things happening when opportunity came knocking.

"I feel like we're trying to help the kids and the parents…So we'll have Housing and Benefits people come talk to the parents, Umbrella sexual health to talk to the older kids, a homework club is also being setup, there's a lot of exciting things in the pipeline!

We want to support the parents, the parents need someone they can vent to, if they need help we'll try match them with someone who can solve their problem, we're not just here for the kids."

Through the creation of Nukez Youth Club, other mums brought their kids along and then got involved themselves in helping out and running the club alongside Sam. With the support from the MAD team they have been able to upskill and gain qualifications in Youth Work, Health and Hygiene, Child Protection, First Aid and for some to become Tennis Activators. All these positive changes and interactions within the community have come about with the trust and support Sam provides. Sam, Jayne and Chelsea volunteer their time running two sessions a week, one for the younger children and one for teenagers and young adults. They have created a safe space for these children and young people, a space to play and be young whilst being cared for and heard. And we see only bigger and better things to come for this community of people with the foresight these volunteers envision.

"I'd love to build youth clubs around the areas, if I could do another two in the next three years…I'd be happy. I've found since starting the youth club the community is much better at coming together and helping out as we know one another better now, whether that be staffing or giving donations etc.

For instance if we don't have enough staff, a lot of different people pitch in and help put the sessions on, or else it would mean we would be turning away 20/30 kids. I've got a lot of pride for our community now, whereas I didn't prior to this."

Not only do Sam's own children attend Long Nukez, but her eldest Chelsea volunteers there too. Sam's guidance and coaching hasn't been limited to the youth club, she's extended that to include her children and looks for the best ways they can benefit whilst helping in their community.
A HUGE thanks goes out to the Sport Birmingham BISF Volunteers of 2019!

Wed, 30 Oct 2019

With the days growing shorter and the nights growing longer we here at Sport Birmingham are looking back to the brighter days of 2019 and reflecting on the successes we have shared with others over the year.

Our Birmingham Inclusive Sports Festival (BISF) was not just one of those successes but rather two, being a bi-annual festival, with two activity event days held in June and September.

Designed by disabled people, to better promote and celebrate opportunities to access fun, inclusive activities that empower people to take control of their own health and wellbeing; The BISF attracted over 570 participants this year and over 20 deliverers taking part in it's events.

A big part of BISFs accomplishments were down to the Volunteers who helped out on the event days…

Both events saw attendees leaving happy and encouraged by their experiences and this came down not only to the activities available to them: Boccia, Boxercise, Powerchair Football, Wheelchair Rugby with lots more; But also the support we received behind the scenes in running the festivals. This help came from a collective group of 27 Volunteers of all ages and backgrounds.

Ensuring our volunteers had a chance to experience most of the activities on offer and the chance to meet the deliverers there on the day, their roles took them from set-up and stewarding to participant engagement right across the event. The deliverers expressed how useful the volunteer's help was and some expressed interest in opening up opportunities for the volunteer's to work with them in the future.

We had some wonderful feedback from volunteers about their experience and are very much looking forward to working with them again in the future…

Caitlin, one of our student volunteers, commented, "I really enjoyed my time volunteering, it was very much within my comfort zone. I would be more than happy to volunteer in the future."

"Exceeded expectations," Said Hannah, who is studying towards becoming a teacher and increasing her experiences through volunteering.

"Great staff, very organised and friendly to work with. My time had definitely been worthwhile." Aaliyah, who is studying at University College Birmingham, gave us this great feedback.

All our volunteers said they would volunteer again at BISF and we can't wait to have them back!