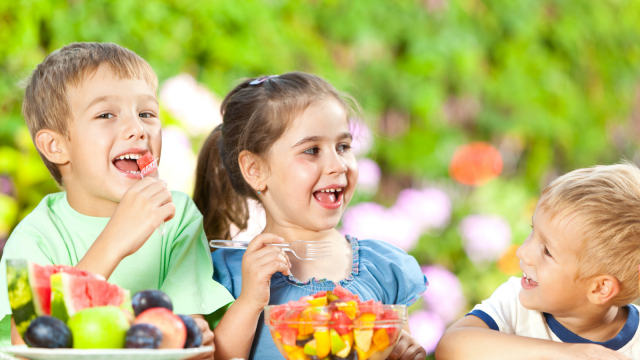 This week (14th – 18th June 2021) marks the start of the British Nutrition Foundation's Healthy Eating Week, and we thought it provides a perfect opportunity to promote the important link between food and wellbeing.
Here are three links to help your school promote healthy eating as part of your Daily Mile and wider Physical Activity provision:
Five-A-Day Tracker & Primary Teaching Resource:
Those of you signed up to our newsletter (which you can do here) may have already read the fantastic primary teaching resources that the British Nutrition Foundation have compiled.
The resource breaks the day down into five themes and provides a plethora of guides, presentation templates and challenges including a printable tracker for each child which helps children set and track targets against their Five-a-day, hydration, and activity levels.
From the creators of The Daily Mile the new global campaign, Mission Kids Fit For Life, have also created an engaging video which would be great to show in your class assembly. The video links to an Activity Card and 'Food Fit Game' which can be accessed via the link above. Information about the wider Mission Kids Fit For Life initiative, which includes similar videos and cross-curricular teaching resources can be found here.
Local Food/Nutrition support for Families:
Our local partners The Active Wellbeing Society also coordinate a project called The Big Feed, which hosts community cafes that turn surplus food (that would have gone to waste) into delicious and nutritious meals, free to all. There are currently three cafes based in Druids Heath, Balsall Heath and Small Heath which give out free food for families in need.
The Big Feed also host weekly online cook-a-longs on Facebook every Thursday at 5pm. They share a variety of recipes which are tasty, nutritious, and beginner-friendly where families can find the events each week with the ingredients they will need to cook along with us.
For any more information on the above, please contact Sam Payne.