Develop a workforce
Sport Birmingham are fully committed to ensuring the existing and future workforce, whether paid or voluntary, are supported to develop their knowledge, skills and experiences in order for them to provide high quality sport and physical activity experiences in their community.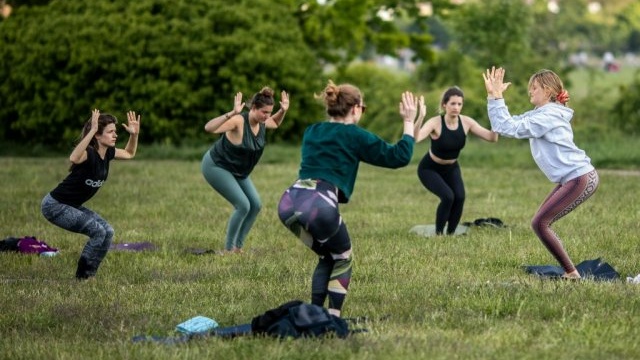 The sport and physical activity workforce is made up of volunteers, coaches and the professional workforce – paid professionals who are employed or self-employed either full-time or part-time.
Our aspiration is to ensure that people who are engaged in sport and physical activity have the best possible experience. No matter the level or motivation for being physically active. To achieve this, the workforce must be recruited, developed and supported in the right way.
We are dedicated to offering support and development and work closely with; local partners and coaches, National Governing Bodies of sport and national partners to provide a coordinated approach to developing the City's workforce.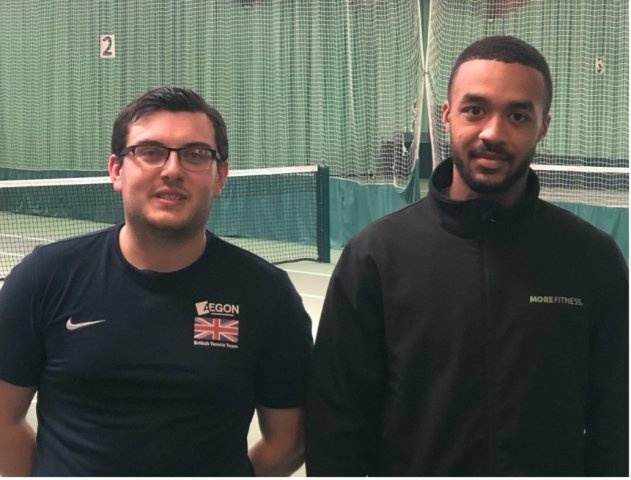 Apprenticeships

Welcome to Coach Core… An apprenticeship with a difference! The scheme developed in partnership with key sports organisations across the city gives young people aged 16-24 years old, living in Birmingham the chance to become the next generation of inspirational coaches. Coach Core was developed with the support of The Royal Foundation of The Duke and Duchess of Cambridge and The Duke and Duchess of Sussex who wanted to develop a sports programme to give young people the opportunity to succeed.

Who is Coach Core for?

If you are aged between 16 and 24 years old and are not in education, this could be the opportunity for you. You will work towards your Community Activator Coach Apprenticeship Level 2 Standard training alongside inspirational coaches, developing your skills and improving your employability.

To be eligible to apply you must:

Be 16-24 years old
Be nominated by a suitable person, such as a coach or tutor
Have shown commitment to sport through playing and showing leadership and role model qualities or volunteering in sport
Be available to complete paid employment for 30 hours per week for a year.
Have an interest in giving back and making a difference in the local community

Please note that applications for Coach Core Birmingham are currently closed.
Coach development

Good coaches inspire people to get active and stay active. Whether it's guiding people that are dipping their toe into sport and physical activity for the first time, accompanying others on a journey of improvement or supporting talented athletes, coaches are the experience providers that motivate people to keep going.

Sport Birmingham is fully committed to ensuring new and existing coaches working within the City, in either a paid or voluntary capacity, are supported to develop their coaching knowledge and skills in order for them to provide high quality sport and physical activity experiences in their community.

We are dedicated to offering coaching support and development and work closely with; local partners and coaches, National Governing Bodies of sport and UK Coaching to provide a coordinated approach to developing the City's workforce.
ReTrain to Retain: New funding available for coaches

As part of their Great Coaching Comeback campaign, UK Coaching in partnership with CIMSPA and EMDUK, has launched a new initiative ReTrain to Retain, funded by Sport England.

The fully-funded scheme aims to provide skills, training, and targeted support for 25,000 volunteer coaches, as well as 25,000 sport and activity professionals, who have been negatively impacted by the COVID-19 pandemic.

Support available for volunteer coaches

Are you a volunteer coach who lives in an area of economic deprivation or who supports under-represented groups?

You could benefit from UK Coaching providing eligible coaches with 12 months' access to online training courses and resources to help you develop your coaching skills and provide you with the minimum requirements to encourage and facilitate your smooth return to coaching.

This includes fully-funded access to:

a subscription to UK Coaching Club (worth £24 per year)
Renewal: Safeguarding & Protecting Children (Digital Kids option) eLearning
Mental Health Awareness for Sport & Physical Activity+ eLearning
St John Ambulance First Aid Digital Refresher eLearning

Applications are open until 31 March, 2022, and support will be provided to the first 25,000 successfully eligible applicants. Learn more

Support available for employed coaches

In addition to UK Coaching's commitment to support 25,000 volunteer coaches, the ReTrain to ReTain programme includes wide-ranging support for paid and self-employed coaches, fitness
Coach bursary scheme

The Coach Bursary Scheme has been developed to support 18 – 25 year old's living in Birmingham with the opportunity to upskill and improve their future employment prospects. Additionally helping to assist with increasing workforce capacity and diversity across the City.

In order to apply for a Sport Birmingham Coach Bursary, the learner must fit within the following criteria:

Aged 18 – 25
Currently residing in Birmingham
Lower socio-economic group

We particularly welcome applications from the following audiences:

People with disabilities and/or long-term health conditions
Minority ethnic communities
Women and Girls
Not currently in education or training
Community organisations who are interested in delivering a Commonwealth Games Sport.

Conditions of Bursary

Successful applicants will be required to complete the following before payment is made (payment is made to the club/ organisation not individual coach):

Applications must come through a constituted organisation and applied for on behalf of the individuals.
Within the organisation there must be a named person who will provide ongoing support to the individual completing the training and be Sport Birmingham's main point of contact.
Provide proof of course payment.
Please note: any funds will be paid directly to the supporting organisation or course provider, not the learner.

Funding Support

The coach bursary can cover up to 100% of course costs up to a maximum of:

Activator Course – £150.00
Level 1 Course – £200.00
Level 2 Course – £300.00
Level 3 Course – £400.00

How to apply?

Please complete the Coach Bursary application All applications will be reviewed by the coach bursary panel on a fortnightly basis. Applicants will be notified directly along with the club / organisation if they have been successful. Payment will be made once all the conditions of the bursary have been met. Applications will close on 28 February 2022.
CIMSPA

What is CIMSPA?


The Chartered Institute for the Management of Sport and Physical Activity (CIMSPA) is the professional development body for the UK's sport and physical activity sector, committed to supporting, developing and enabling professionals and organisations to succeed and, as a result, inspire our nation to become more active.

Their purpose is to shape a respected, regulated and recognised sector that everyone wants to be a part of, and that others are confident interacting with. They work with stakeholders across and beyond the sector to achieve this.

Membership & Training

As well training and development CIMSPA provides membership for individuals who want to be part of a recognised and respected professional sector. Their are membership pathways for everyone working in sport and physical activity. CIMSPA membership recognises your professional status and helps you achieve career ambitions.

Professional Standards

CIMSPA is the guardian of a single professional and apprenticeships standards framework for the sport and physical activity sector – the knowledge, skills and behaviours for every sector job role.

This standards framework is driving the development of quality education products for our workforce, and allowing employers the ability to easily assess which job roles an individual is qualified for.

Over 30 professional and apprenticeship standards have already been completed or are in development, across exercise and fitness, leisure operations, coaching, community sport management and health.

Click on the links below for further information
Our Insight: What do people want?

Below is video and summary of the insight that has informed 'The Birmingham Way' approach and will continue to evolve over time.

For more information or to discuss in more detail please contact our Coach and Volunteer Manager by emailing adam.warden@sportbirmingham.org